Fifth Meeting & Training
The fifth international meeting of the Project Management Group of the Erasmus+ programme was held at Instituto Politécnico de Bragança, on 13-14 October 2016. In the meeting participated the persons from Cracow University of Technology; Fachhochschule Münster, Instituto Politécnico de Bragança and École Nationale Supérieure de Chimie de Lille.
Agenda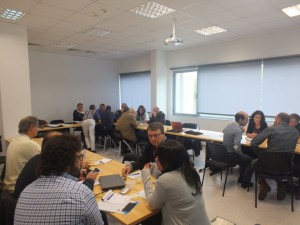 Information from NA after 2-nd Report
The current progress of the project – each partner
Interim reports and the plan of dissemination activities in 2016 and 2017 – each partner
Creative Commons Licence
Conference of the end of project (Krakow)
Date of the next meeting and training
Technical information on the deposition of materials for courses
Other issues
The meeting took place during a week-long training  (here is the summary).